production team
KIKI KENDRICK: writer/producer (RED)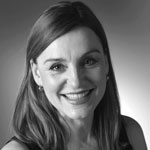 Kiki was a creative in advertising, in London and New York. She became a consultant for the Body Shop after her outspoken views in her 'OBSESSION FOR WOMEN' tour caught their attention. With Host Universal, she created, wrote and produced the Body Shop's FULL VOICE magazine, inspiring women all over the world to 'Love Your Body' - which she wrote into her first play BABOOSHKA with Julie Balloo (sell out show at the Edinburgh festival and NZ). Kiki helped launch the 5065 Lift in Edinburgh and then produced and acted in the shows that went onto perform at Soho Theatre - which is how Liberated Theatre was born. She has worked extensively with the award winning Hull Truck Theatre Co. Lip*Service was a sell out 4 star show at the Gilded Balloon. TV credits: The Office, Fat Friends, Cold Feet, 2 Pints of Lager and a Packet of Crisps, Holby City, The Bearded Ladies, Funland, Doctors. Film: 9 Lives of Tomas Katz, Do I Love You, Phobias. Kiki has just completed an acredited course in stage and screen fighting.
---
JAMES ROSE: co-writer
James has been writing for fun and profit since 1991. Selling everything from hamburgers to incontinence pads, has kept him busy, but not busy enough to stop him writing various plays, books and sketches for his own amusement. 'Mutton' is the first project he's written for the amusement of the public. There will be more to follow - whether the public likes it or not. James is an award winning writer of advertisements and websites. This is his literary debut - his first novel is soon to be published.
---
SUE VINCENT: (SHELAGH)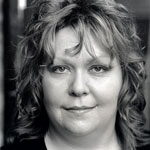 Sue's TV acting credits include: Thieves Like Us BBC3, The Amazing Mrs Pritchard BBC1, Coronation Street ITV, Mayo BBC1, Funland BBC3, Two Pints Of Lager and A Packet of Crisps BBC3, Little Britain BBC3, William and Mary ITV, Casualty BBC1 and Eastenders BBC1. Sue has also recently guest starred in series 2 of 'Deep Trouble' for Radio 4 written by Jim Field Smith (part of the 2005 Perrier nominated Dutch Elm Conservatoire) and Ben Willbond (Perrier Best Newcomer 2002). As well as working and developing Character and Sketch Comedy on the London Comedy circuit, Sue has been a member of The Comedy Project, (Soho Theatre) for the past 4 years. Her writing credits include The Comedy Project Sketch Show (Co-writer) Soho Theatre Studio 2006, Legends (Play - writer) Soho Theatre Studio 2006, Babooshka (Editor) Pleasance Hut, Edinburgh Festival 2005, There's a German On My Sunbed (ITV - Performer/Co -writer) 2005, Girls In Season (Play-writer) Soho Theatre Studio, 2003.
---
CATHERINE RICE: (NUALA)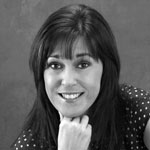 Catherine Rice trained at the Liverpool Theatre School. During her early career she joined the Everyman's women's theatre company and featured in the Waterfront Beat for Channel 4 .She then became established in comedy both performing and writing. Her act won the Variety Club of Great Britain award and some of her sketches were shown on Paramount Comedy Channel. Catherine has been touring in Theatre; her latest plays include "Girls Behind", "A Taste of Honey" and a small tour of "Virgin Express" (just finished).She has also appeared in "Mother Knows Best" an award winning film short By Paul Oleneye. Catherine is a native Liverpudlian will be performing a one women show "The Dream Detective" written by new writer Michael Chapman as part of the Liverpool City of Culture 2008 - a trailer is included in the "Liverpool Poem" that will be projected onto the huge screen in Clayton Square.
---
PAUL HENSHALL: (MALCOLM)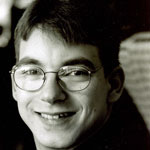 Paul trained at Manchester Metropolitan School of Theatre. His TV credits include; Dr Dean West: Holby City, Paul Ball: I'm With Stupid, Michael Scant: A Thing Called Love, Ollie Beresford: Casualty, David Hobbs: Playing The Field, all for BBC. Theatre includes; James: Galleries, (Admiration Theatre), Father: Blood Wedding, (Graeae Theatre Company), Camillo: The Winter's Tale, (Hall for Cornwall), Jack Worthing: The Importance of Being Earnest, (Clean Slate Theatre Co), Gerry: The Mother Ship, (Birmingham Rep). Radio includes; Chris Parsons: The Nature of Vikings, (BBC Radio 4). Paul was also the first Disabled person in the country to gain a qualification in stage combat from the British Academy of Dramatic Combat. Paul has also been awarded an honorary degree from Staffordshire University. He is now a doctor for services to acting and disabled actors.
---
GARETH KANE: (SEAN)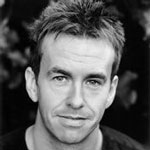 Gareth is a founder member of Scratch Impro and has performed with them in the West End, BBC Radio and The Brit Awards for ITV2. As an actor he has taken leading roles at The Globe Theatre, West Yorkshire Playhouse and Broadway Theatre. His Edinburgh credits include The Reduced Edinburgh Fringe Impro Show, Aliens Are Scary and Honolulu in the 5065 Lift at The Pleasance, and George Orwell's 1984 School Disco at the Pleasance and Soho Theatre. On TV he has played PC Kent on BBC's Call Me Graham Norton, Richard on Secrets for the BBC, and Osama Bin Laden on BBC2's Newsnight
www.scratchimpro.com/performers_players.asp?rowid=pipp
---
BERTIE (KATIE ELLWOOD): director
Katie trained as a dancer/choreographer at Cal State Long Beach. She returned to the UK to study History of Art and English Literature. She wrote literature and for stage and in 2001 she moved into video games as Writer and Narrative Producer for Sony Playstation. She wrote the BAFTA nominated The Getaway and Black Monday for PS2. Her work involves writing and developing screenplays, casting and directing vo and motion capture acting. She is working with an A-list Hollywood writer for her current PLAYSTATION3® project. The award winning 'Phobias' is Bertie's (Katie's) significant cross into film writing and her co-directorial debut. Bert&Bertie's next short, The Taxidermist stars Thora Birch (American Beauty). Bertie is currently adapting her novel, Driven Sane, as her first feature script with EM Media. This is her second time at Edinburgh Fringe - the first time she won a Fringe First.
---
WAEN SHEPHERD: composer
Better known as his alter ego GARY LE STRANGE, Waen has written and performed 3 solo shows at the Edinburgh Fringe, Polaroid Suitcase (PERRIER AWARD for BEST NEWCOMER 2003), Face Academy & Beef Scarecrow. As a composer, Waen has three solo albums and has provided musical interludes for Radio 2's Out to Lunch and The Day the Music Died, along with incidental scores for Origen's Wake (C4) and Golf War (E4). Acting credits include: Golf War, Comedy Cuts, World of Wrestling and BBC2's Hyperdrive. He was in 'BRITAIN'S TOP 50 COMEDIANS' in the Times last year, and The Rough Guide's 'BRITAIN'S TOP 50 CULT COMEDY ICONS'. He currently lives in London with his wife Katy and his computer "Black Gerald".
---
BEN WALKER: lighting & sound designer/assistant director
Ben works in radio comedy as a producer, editor and composer/arranger. His theatre work includes; 'The Museum Of Everything' (Edinburgh 2002), 'Live Ghost Hunt' (Edinburgh 2003), 'The Congress Of Oddities' (Edinburgh 2004), 'Coyote Ugly' (Finborough Theatre 2004)' The Trap' and 'Bad Play' (Edinburgh 03-06). He co-devised, wrote and appeared as the sidekick in 'DJ Danny' (Edinburgh 2005) and 'DJ Danny: Music Therapy' (Edinburgh 2006) and recently has written music for the nationwide tour of 'The Two Faces Of Mitchell And Webb'. His music and sound design on short films includes; 'Belly Button' by David Hewitt, winner of the audience awards at the Raindance East London Film Festival and the Filmstock International Film Festival (2005) and broadcast as part of BBC2's 'Homegrown Hollywood' series.
---
CHLOE CROFT: costume designer
Chloe is a self-motivated, energetic, innovative Stylist and Fashion Designer with an MA in fashion womens wear. She has produced four seasons of high fashion collections used by over 65 magazines to date. Confident and highly creative in her work, she has extensively worked for the music industry, styling music videos and designing and making outfits for artists including Scissor Sisters, Mel C, Rachel Stevens, Natasha Bedingfield and Andrew Lloyd Webber. She has recently started presenting as a fashion and styling expert. Chloe designed all the costumes for Babooshka ­ including the red curtains to the dressing room, that were miraculously transformed into 5 amazing dresses at the end of the show.
---
KATE KLINGER: set designer
Kate last worked with Liberated Theatre as Set Designer for Babooshka – working closely with Chloe Croft to miraculously transform the red dressing room curtains to beautiful gowns. She studied Theatre Design at Motley, and before that Fine Art at Oxford. She has worked as Set and/or Costume Designer on numerous productions including 'Huge' (King's Head), 'Pete n Me' and 'Roman Nights' (New End Theatre), 'Gateway to Heaven' (Oval House and UK tour) 'Ponies' and 'Scotch and Water' (Hen and Chickens), and Crocodile Seeking Refuge (Lyric Hammersmith Studio). Kate also teaches Art and Design to Secondary and FE level students.
---
SOPHIA B: stage manager
Sophia has worked part-time at the New End Theatre, while also working in sound, lighting and stage management with the company Act Provocateur and at the Pentameters Theatre on productions such as 'Endgame' and 'The Critic.' She studied theatre at the ISA in Havana, Cuba and worked as an assistant-director in Buenos Aires. She is currently a student at the University of Cambridge where she has directed and performed at the ADC Theatre and other venues in Cambridge with productions such as 'A State Affair,' 'The Hotel in Amsterdam' and 'The Resistible Rise of Arturo Ui.'
---
JANET LAWSON: stage fight choreographer.
Janet studied drama at Glasgow University and then spent eight years doing the sound effects for fights and action sequences for film and television before deciding to do the action herself. She studied acting at the City Lit and the Actors' Centre and qualified as a Certified Teacher with the British Academy of Stage and Screen Combat. She taught at the British National Stage Combat Workshops in 2005 and 2006 and at BASSC workshops. She has deputised as a combat teacher at RADA, The City Lit, Italia Conti, The Court Theatre Training Company and The Academy Drama School. She is the Stage Combat Teacher at Stratford Circus in East London and recently choreographed a fight performance for their Adult Learners' Week. Janet also trains in the martial arts of Jeet Kune Do and Philippino stick fighting.
---
KATHRYN BUSBY: production assistant
After studying law and human rights at university, Kathryn decided against a legal career and instead moved to London to work in the voluntary sector. For the past four years she has been the Fundraising Co-ordinator at the Campaign Against Arms Trade, a small NGO currently taking the Government to court for suppressing a corruption inquiry into BAE Systems' arms deals with Saudi Arabia. Kathryn spends her spare time volunteering at the inspirational Battersea Arts Centre in South London and after many years of sitting in theatre audiences, 'Mutton' is her first experience of working on a production.
---
JAYNE COLLINS CDG: casting director, RACHEL FISHER & DANIELLE TARENTO: casting associates
Casting background has covered areas such as Film, Theatre, Television, Commercials, Music Videos, A&R and Street-Casting. Recent drama series 'Totally Frank' Ch4. Theatre: Daddy Cool Directed by Andy Goldberg Creative dir Gurinder Chadha. 'Gompers' dir by Roisin McBrinn, 'Carver' dir Bill Gaskill "immaculately cast production" (Michael Billington The Gurdian) both at The Arcola Theatre. Many short films incl TCM Best Short award winner 'Jane Lloyd' and BAFTA nominated 'Mash Up'. Collins Fisher Casting, a branch of JCC was formed in 2006, to focus on regional and worldwide searches, such as the world tour of Daddy Cool.
---
JAAP OEPKES: photographer
Jaap has been in photography for many years, the variety of different styles of photography he covers reflects the passion he has for his work. Originally from Amsterdam, he is now well established in the London scene of art and commercial photography. He has at least one poster at the Edinburgh Fringe Festival every year. One of his posters got mentioned amongst the best posters in the Daily Telegraph and one illustrated a winner of Total Theatre Award once. www.oepkes.com 020 8898 1240
---
MARCIA SMITH: jewelery designer ibyME
...bored ...bored... bored, by the mountain of jewellery that we elbow our way through - eye's agog looking for the next  'In' bit of bling  - similar to Madges or maybe this seasons colour  but hey where are YOU in all that! Let's face it girls we're getting  into a mobber mentality with no meaning... no romance! So I'm asking Inspirational women for their stories to create  a new line of jewellery - highly personalised and heaped with meaning. If you want to get in touch with yourself or me: 07765 400691 - Be worthy of you.
---
JIMMY SLADE: composer for both Mutton readings
Moving from the West Country in 2000, James Slade studied saxophone and film composition at the Royal College of Music at undergraduate level, later completing a masters at the Guildhall School of Music and Drama in the newly ordained Leadership Mmus. This course primarily consisted of composing for other artistic disciplines and it was under this framework that James has composed for choreographers at The Place, theatre at the ICA and with the RSC and had various project based experiences at Aldeburgh festival, both in musical performance and creating installation based work. Fresh from working on music with inmates from Brixton and Holloway prisons , James continues to play his beloved saxophone with gypsy punk band Death Ray Trebuche and enjoys cycling round merry London on his bicycle, always humming a tune.
---